Buttersteep House, Ascot
Project Description
32 Design were asked to completely re-design the interior spaces of the house and extend the property as far as possible in order to include a caretaker's apartment. In addition to the gym and swimming pool, a home cinema room was to be created. Although the house stands in extensive grounds, due to planning restrictions of the 'Green Belt' area, obtaining permission for further extensions required careful negotiations. We achieved planning permission for all the works required by the client.
This included:
Additional second floor and dormer windows over the main building.
Ground floor extension.
We undertook complete renovation and refurbishment of the interior: re-designing all seven bathrooms, the kitchen/diner area, re-designing the entrance hall to allow for improved stair placement as well as the stair design itself. Selected fittings including the lounge bar and bedroom wardrobes were bespoke, designed by 32 Design.
Internal alterations were made to create a home cinema with 3D projector and concealed sound system. The project included full renewal of the mechanical and electrical installations, including new A/C system and renewable energy, fully designed audio visual installation including lighting, heating, A/C and sound system control and a sophisticated security system.
Services Provided
Measured survey of existing building
Scheme design and planning application
Interior design and detailing. Selection of materials and fittings
Furniture design
Tender and contract
Lead design team and contract administration including landscape work. Although Landscape Architects were involved in the design stage, 32 Design co-ordinated and managed the work on site which included renovation of a large pond, new layout to the grounds to include a rose garden, kitchen garden, ornamental fountain and renovation of the tennis courts.
Consultants
Landscape Architects
Audio Visual and Control Integration
M&E
Structural Engineers
Security Consultants
Acoustic Consultants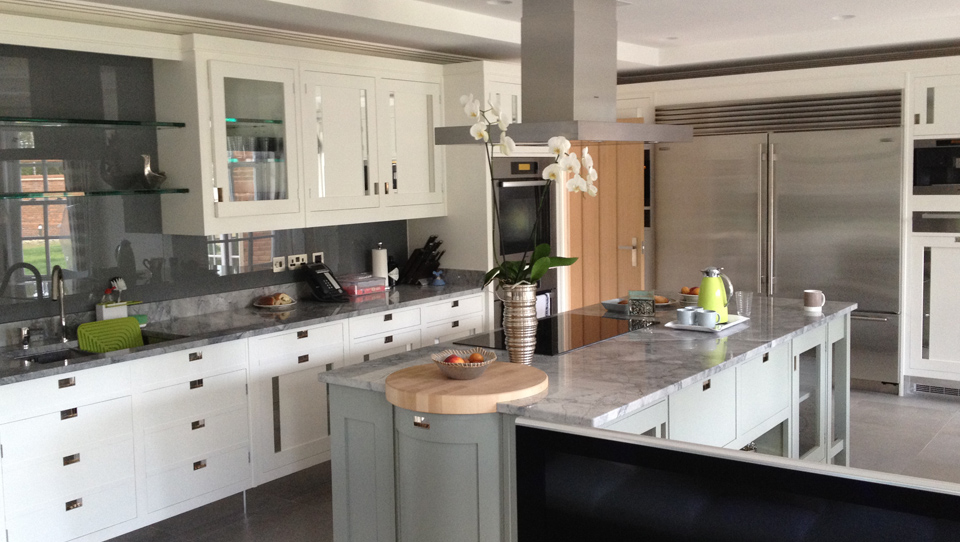 Project Type: Private Residential
Both apartments were completely re-modelled and refurbished
SCROLL DOWN TO VIEW FULL GALLERY