Children's Day Nursery Friern Barnet, London
New Build Children's Nursery
The scheme provides large interlinking classrooms with excellent natural light and a playground area on a relatively small site.
The site was previously an unused Petrol Station and as such required considerable care over possible contamination.
The Nursery has been designed to complement the existing buildings by incorporating some of the important features. These include the roof design which consists of hipped pitched roofs. Another feature included in the design is the projecting bay with a pitched roof which contains the stair. This feature is used to bind the building, marking the entrance. The overall form of the building consists of clear elements which are easily distinguishable. This approach reinforces the character of the building as having proportions similar to the neighbouring houses. The form of the building also allows the corner to present windows on both the Friern Barnet Road elevation and Hartland elevation without being out of scale.
The materials echo the use of brick and render used on the neighbouring properties albeit by use of more modern cladding. The window openings are generally of a domestic size and appearance, with the larger windows to the principle classrooms.
Services Provided
Scheme Design and Planning
Detailed Construction Drawings and Specification
Works Schedule
Tender and Contract
Lead Design Team and Contract Administration
Consultants
Structural Engineers
Mechanical and Electrical Engineers
BREEAM Consultants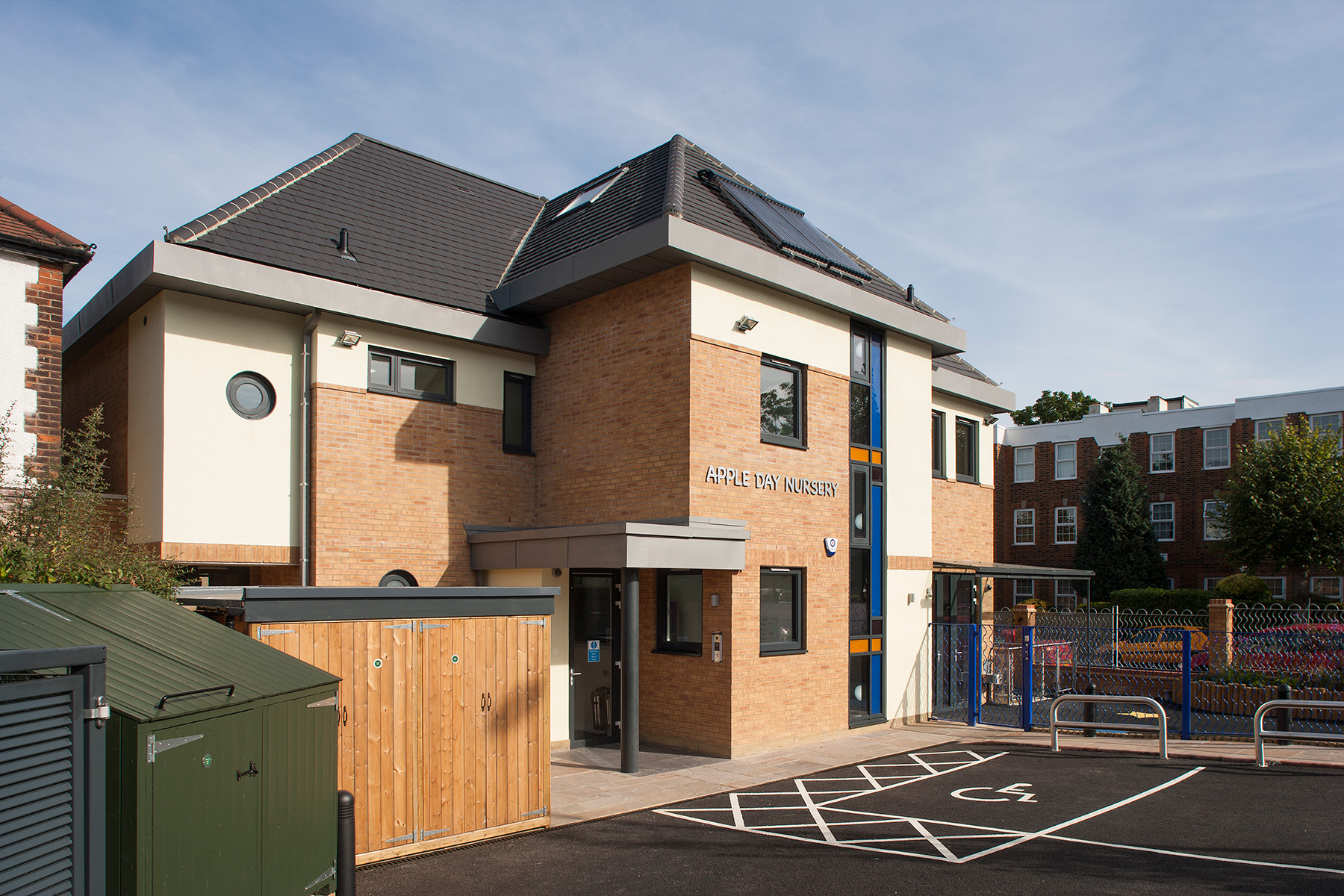 Project Type : Private Education
New build Nursery over four floors including basement to accommodate 89 children and 30 staff.
Contract Value : £1,500,000
SCROLL DOWN TO VIEW FULL GALLERY