Regent's Park Road
Project Description
The building was previously used as a care home and planning permission for change of use into flats had been refused. 32 Design took on the challenge of obtaining planning permission and we were successful in obtaining permission for four self-contained units including a two bedroom apartment, a one bedroom apartment and two studio apartments. The rear garden was split to accommodate ample amenity space and as the house is at the side of a busy main road, the front garden was made in to a drive to accommodate off street parking.
Externally the building has retained its traditional Edwardian style. It has regained a new lease of life with re-pointing and cleaning up of the brick work and refurbishment and renewal of windows. Internally, however, the flats provide modern, light and spacious accommodation.
Services Provided
Scheme Design
Planning Application
Detailed Construction Drawings and Specification
Building Regulations Application
Works Schedule
Tender and Contract Administration
Lead design team and contract administration including landscape work
Consultants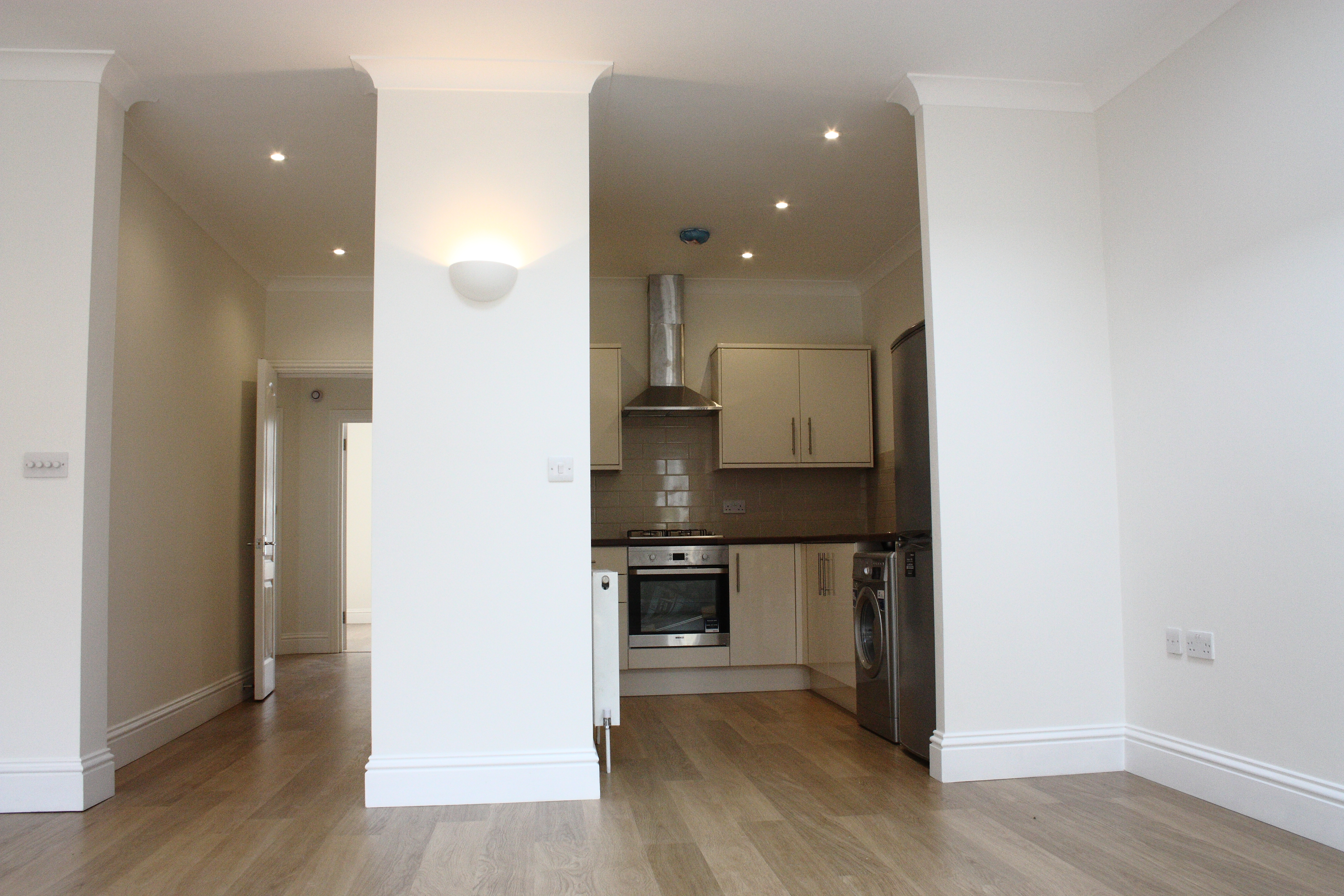 Project Type: Flat Conversion
Three Storey Semi-Detached House, located in North London. Conversion of care home into self-contained flats, including refurbishment of existing extension.
Construction Period: 12 Months. Completed in September 2013.
Contract Value: £280,000
SCROLL DOWN TO VIEW FULL GALLERY