Pymmes Green Road
Project Description
The site is located behind residential properties surrounded by neighbouring gardens. The land originally accommodated garages.
Four houses were constructed with a total area of 1200sqm. There was a significant design problem as the garden of one of the local boundaries were at a lower level to the site causing problems of overlooking and shadows. The solution was to build an 'upside down' house with living accommodation over the ground floor and bedroom accommodation over the lower ground floor.
The design of the pitched roof was a direct response to overcoming the physical limitations whilst providing a dynamic interior space for the living area.
Services Provided
Feasibility Study
Scheme Design
Planning Application
Building Control Approval
Consultants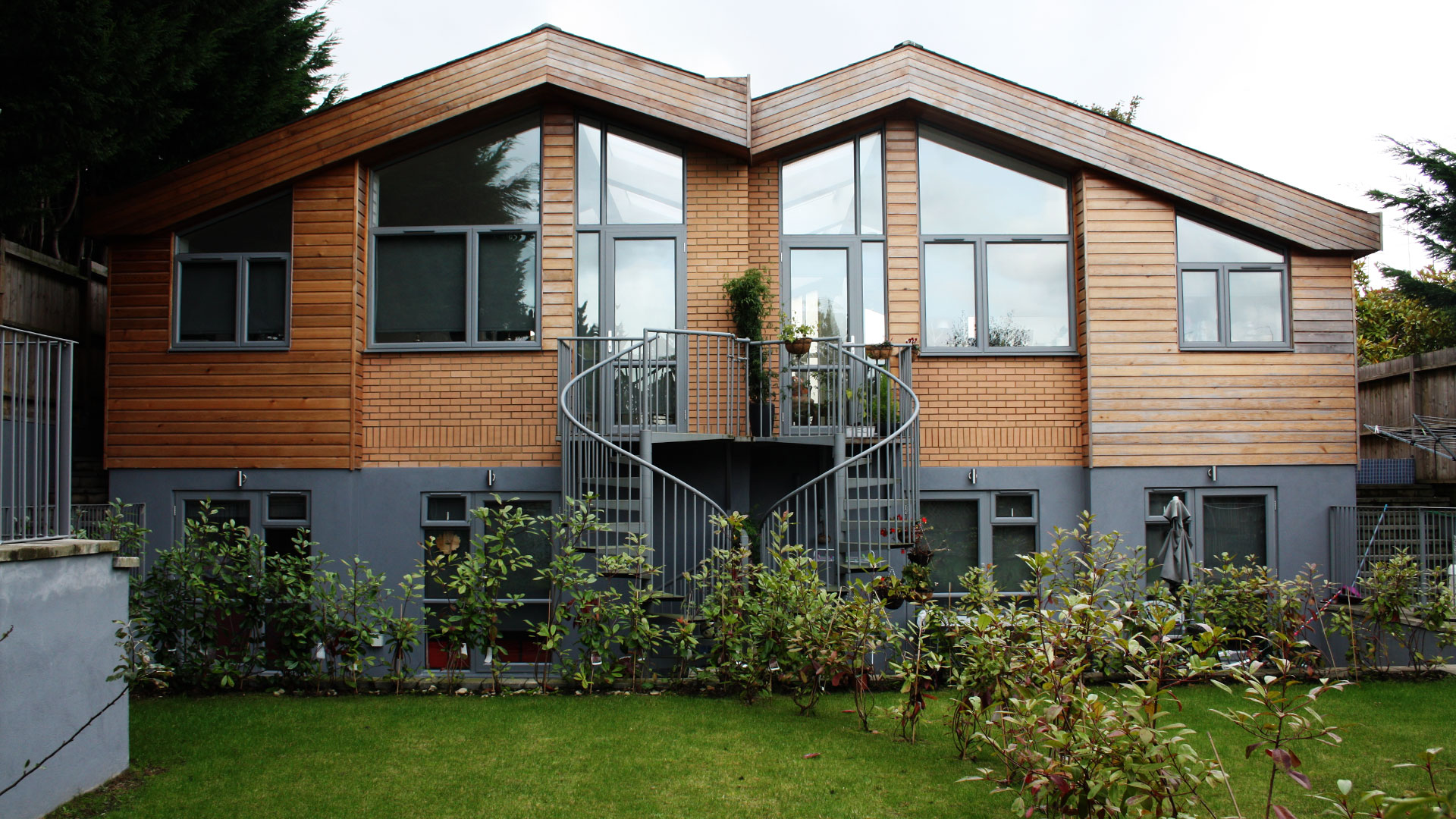 Project Type: Four New Build Houses
Four houses of two designs.
SCROLL DOWN TO VIEW FULL GALLERY